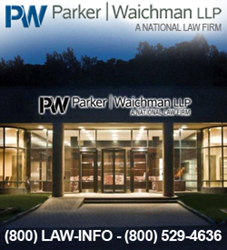 Port Washington, New York (PRWEB) October 21, 2014
Parker Waichman LLP, a national law firm that has long been dedicated to protecting the rights of victims who have been injured during medical procedures and by medical devices, comments on a Court ruling in which a lawsuit filed against Medtronic, Inc. will be remanded to the Circuit Court of the City of St. Louis for further proceedings. The action is Dennis Brian Anders, Plaintiffs, et al v. Medtronic, Inc., Medtronic Sofamor Danek USA, Inc., And Does 1 100 Defendants, case number No. 4:14cv01637 ERW.
On February 3, 2014, Medtronic filed a Notice of Removal with the Court, asserting diversity jurisdiction and federal question jurisdiction. The plaintiffs moved to remand the case and, on April 24, 2014, the case was remanded to the Circuit Court of the City of St. Louis. (Anders v. Medtronic, Inc., No. 4:14-cv-00194-ERW, 2014 WL 1652352 [E.D. Mo. Apr. 24, 2014])
Parker Waichman LLP explains that a remand is an action that is taken by an appellate court in which the case is returned to the trial court or a lower appellate court for further action.
On December 26, 2013, a number of plaintiffs filed a petition against Medtronic, Inc., Medtronic Sofamor Danek USA, Inc., and others in the Circuit Court of the City of St. Louis, Missouri. Allegations involve injuries related to the Infuse